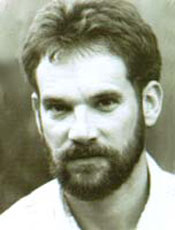 Born in 1954, writer and journalist Jon Krakauer grew up in Corvallis, Oregon, where his father introduced him to mountain climbing at the age of eight.
He reached the summit of Mt. Everest while on assignment for
Outside
magazine in May 1996, but during his descent, a storm engulfed the peak, taking the lives of four fellow climbers. His subsequent book about the experience,
Into Thin Air
(1997), became a national bestseller.
Best known for writing stories about lives conducted at the outer limits of nature and society, Krakauer is also the bestselling author of
Into the Wild
(1996),
Under the Banner of Heaven: A Story of Violent Faith
(2003), and
Where Men Win Glory: The Odyssey of Pat Tillman
(2009).